The Lieder Festival is the focal point of
Oxford Lieder
's year, presenting more than 35 concerts and dozens of other events celebrating the unique art form of song. It is well established as one of the world's leading song festivals and the biggest in the UK, attracting many of the world's greatest artists.
I illustrated the brochure for the 17th festival, 
The Grand Tour: A European Journey in Song
celebrating music and language across borders.
I began by drawing pen and ink portraits which I then gave a duotone tint and combined with other hand drawn elements in Photoshop.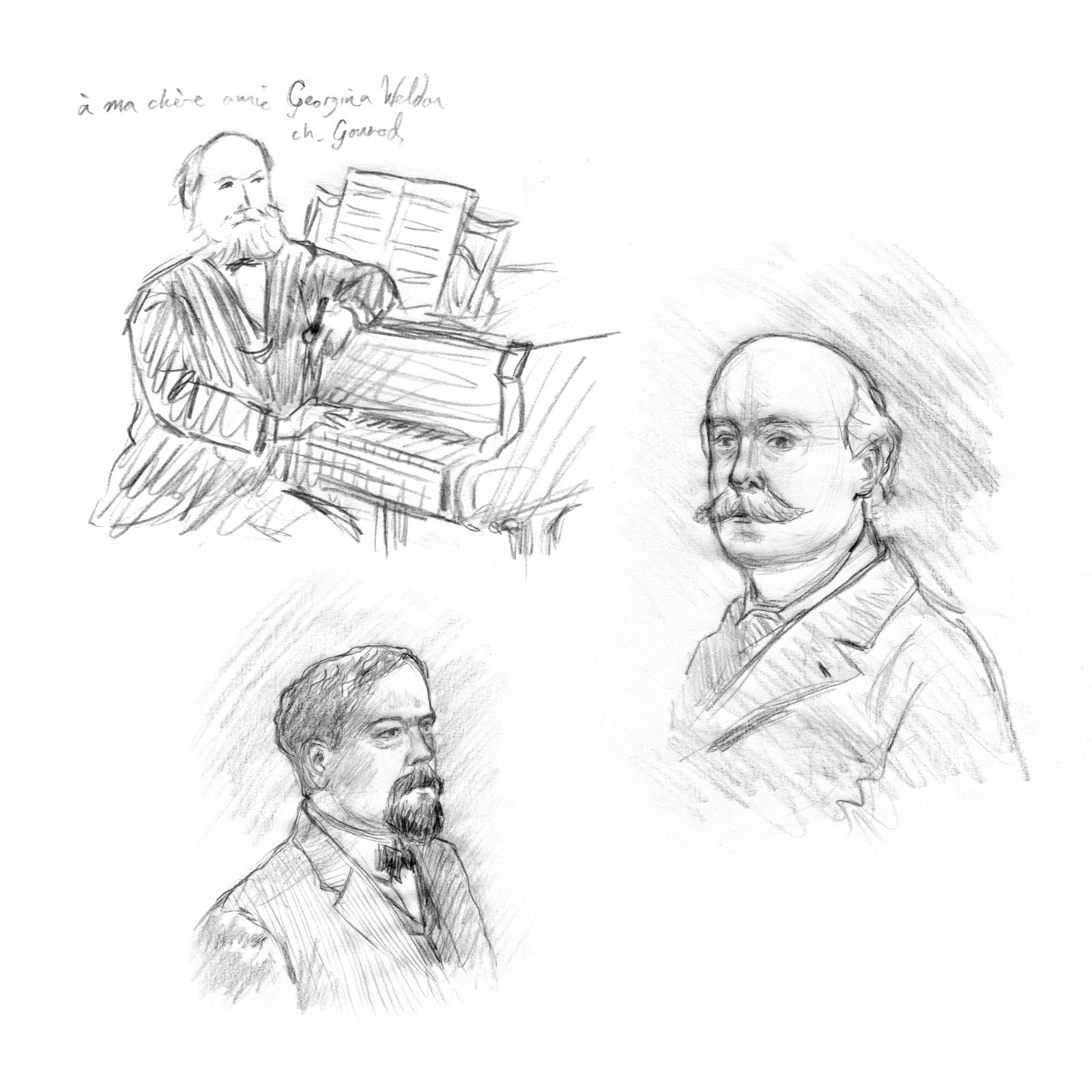 The brochure also features illustrations exploring the festival's theme of music and language across borders.