Click on an image to view these projects as a slideshow.
This six foot by four foot public artwork hangs prominently on the seafront and is also accessible from a touch screen information point. The map is available as a fold-up tourist guide with a colour-coded key, detailing the many amenities, curiosities and attractions of this pretty seaside town, famous for its fossils.
The Lyme Regis map features in A Map of the World published by Gestalten:

'Contemporary maps in line with the zeitgeist by today's most original and sought-after designers, illustrators, and mapmakers.'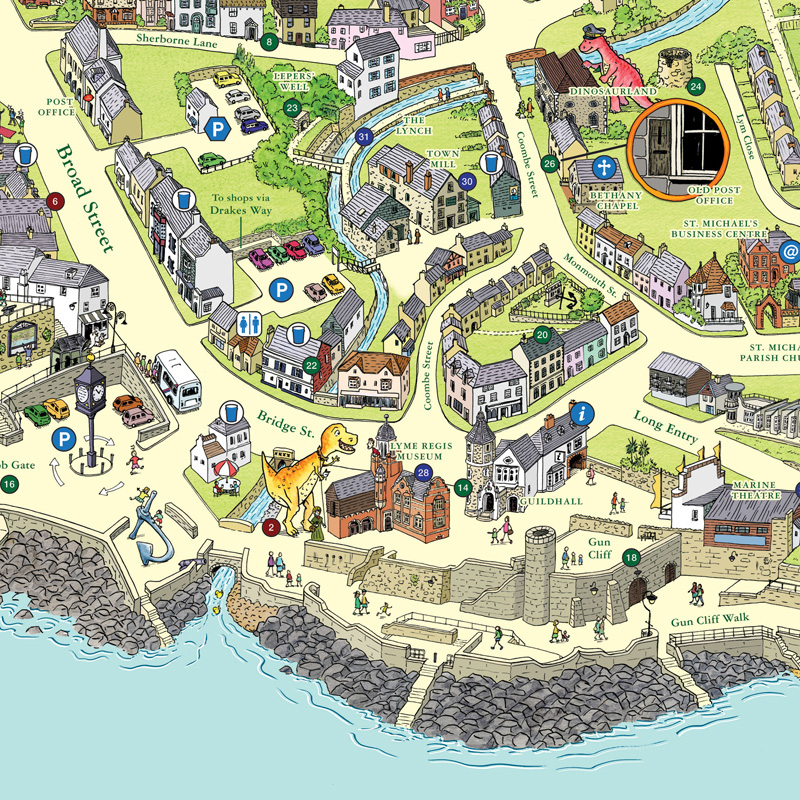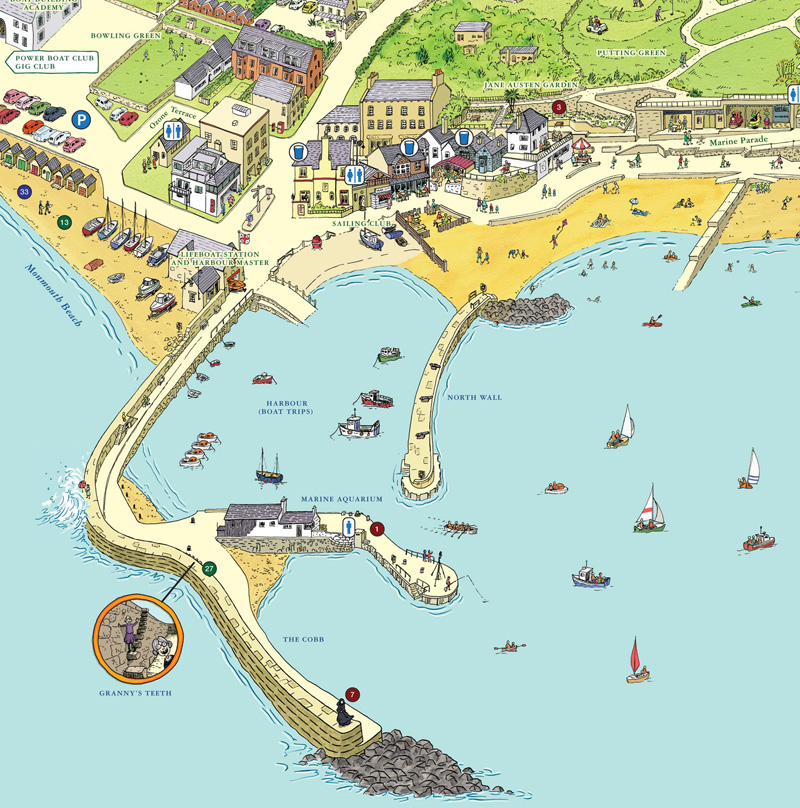 Chateau Le Mont Epinguet - work in progress
This beautiful 18th century chateau offers informal holiday accommodation and hosts various celebrations and arts events. The owners have exciting plans to develop the extensive site, which I'm helping them to visualise with an isometric artist's impression. Below is an initial working sketch.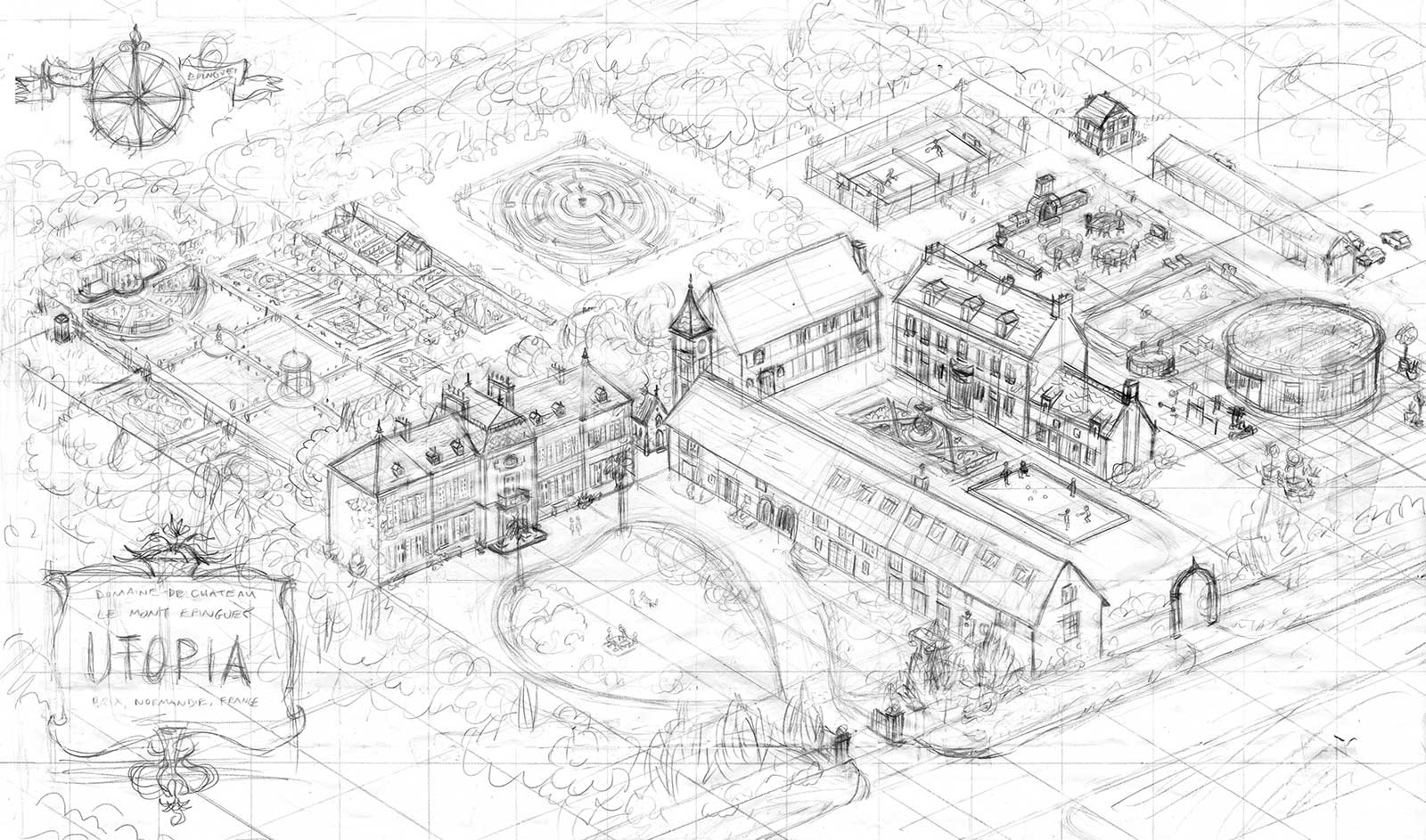 Examples

 of various maps used in the Channel 4 documentary series and accompanying book. 

This landmark series examined the link between DNA in the population and Britain's history of invasion and settlement.